Welcome from Jo; Salon owner and Marketing Expert

I wanted more free time as I ran a salon and my marketing business too.

Did I get it? You bet! and a whole lot of power over my 

frustrating

 salon business.

"I chose Platinum as it had the option to purchase outright, it was very simple to use,
there was easy data entry as the staff at the time were not computer literate.
It was straightforward to use and the screen looked just as the book did.
 
All features were there but could be switched on to use at a later date if needed, so (it) did not confuse the staff.

It was a great way of getting all customer contact detail in one place for easy marketing.

"The e-marketing from reports feature is great, especially customer statistics
e.g., which have been very beneficial in direct marketing to customers who spend most."

I can also help you with a Creative Marketing Campaign designed to boost your Business.

Welcome to our Family; you won't regret it!

Jo Sealy - XL Hair Design London - to-market.co.uk


Testimonials

"We opened our beauty salon approximately three years ago and spent what seemed like an eternity searching for a suitable software system that was competitively priced and easy to use. I'm pleased to say that we found Platinum!
The system suits our needs perfectly and the more we explore it, the more we find we can use it to make our lives easier.
Craig and Michelle have provided us with first class support whenever we have needed it - nothing has been too much trouble. So often, software is purchased and you are left to "get on with it" - that is not the case with Platinum; there is always someone there to help."



Marion Minson
Rare





"We still use the system which was installed about 5 years ago and has been running successfully ever since. 
I have found it an excellent tool for reporting, accounting, database and much, much more. It has enabled us to move ahead and branch out, away from the dreaded appointment book!
It has been met very well by clients who love the text and email reminders, which incidentally, has reduced cancellations and now shows greatly.
The tech' support is excellent and is reasonably priced. The system package I have found to be one of the cheapest around, but deliver's that of the more expensive brands such as Shortcuts etc.
In short a very user friendly, well put together system which is evolving all the time, but won't break the bank but add to any business such as ours."



Jaks Hair and Beauty






"I'm really happy with the Platinum System, its easy to use and has made managerial aspects of the business a lot easier. The till system is easy to use and what I like best is that it can be linked with any computer (you don't have to buy a dedicated till unit). Other companies charge an arm and a leg for a whole lot of smoke and mirrors really. Platinum have been up front and honest and the support is great too!"



Vikram Jain
Hollywood Smiles, Glasgow





"We have found Platinum software to be a great asset to our MediSpa Clinic. The system is very simple to use, but keeps accurate records and accounts. It is easy to monitor staff and sales. 
The marketing area within the software is very effective.
The system was easy to set up and the support/response is rapid and precise."



Fiona Chester
Pure Aesthetics Clinic, Rotherham





"Our clinic offers a wide range of treatments from ipl, micro-dermabrasion, omnilux revive and many more down to basic tinting and waxing. Platinum helps us to quickly make, amend and change appointments. 
By simply selecting the treatments requested you have an immediate total amount to be paid, removing any likelihood for mathematical error. one of the advantages we find is the way the software 'remembers' that a client needs and extra 5 or 10 minutes on a specific treatment so that no matter who makes the appointment, the right length of time is allotted - not everyone is aware that Mrs x likes to stay in the treatment room that little bit longer after a wrap, massage and/or quantum face! 
Other advantages are the very quick access to a client's previous treatments, (what and when) and also future treatments already booked. 
Once you master the various reports these can be useful, such as quickly knowing your valued clients and also which clients haven't been in for a while so that they can be targeted. 
We also used it very effectively when in a dispute with a therapist in identifying the treatments they provided and the income to the business they gave compared to the other therapists, which provided evidence contrary to her belief!"



Dave Munro
Intelligent Cosmetology, Kincardineshire





Welcome to our Family we really want to help your salon and you will never get high pressure sales from us.
Do I really want even MORE clients?

The truth is that 'more clients' is a bad thing.
I know this is the opposite of what you are told
but think about it...more people = more work.

The very simple and clever thing to do is to make more money
from your current customers.

Work 'smarter'; not harder!
            
Salon Software allows you to store your customer's details and history
and create very targeted marketing campaigns to bring them back in
and spending more money on each visit.
Appointment Reminders stop the No-Shows to boost your income even more.
            
But I don't actually like computers!

We sometimes don't like them either, but you know they are going to make things easier. Think of it as buying more free time not some piece of metal and 
plastic!
        
You may have seen Salon Software systems in the past and decided against them because it just looked too hard to use and your staff would mutiny! 
It should be easy for everyone; why not take a look at our Demo Movies and see what you think?

Installed versus Web/online/cloud?  With Platinum Installed on your computer you actually own the licence and your data.

If it is online somewhere, where is your data? If the company goes bust what do you do?  See our TRUTH article about a nightmare story of 'Online Software'.


Watch our Demo Movies or hear a real life story below.

Hello this is Craig,
I'm a real person that you can talk to without any pressure.

We used to work at a real salon as Managers using Platinum, I helped them put the system in, from having nothing, and I saw the benefits and their business grow.

I'm perfect to help you through this worthwhile business decision, give me a call now for an informal chat, or read more below:

Platinum is a very easy to use software. We give you a 30 day free trial, obligation free, so you can take a look and see if it is something that would suit your needs.

It has a customer contact database, where will you be able to 

store all your customers' details

 like address, telephone numbers and email address,
but also important information that needs to be easily accessed.

All of the information normally found on their record cards is also added to Platinum and at a click of a button you will see any appointment notes, their services and purchasing history for retail sales for up-selling and boosting your profits.

Platinum has an electronic diary, 

it's easy to use as it looks just like your paper diary now

 with the staff columns and timings down the side.
You can easily add, copy and move appointments around, no need to ever use a rubber and pencil again. Yay!

Super easy e-mail and text message marketing is also available to lift your quiet days.

There are 

automatic e-mail and SMS appointment reminders

 plus 'Happy Birthday', 'Thank you for coming' and sending regular 'Proactives' (to those
customers who have not returned to you for a while).

There is an automated Loyalty points system, your customers' points are collected whenever they spend, you decide when you want to convert those points and for how much.



Full retail sales and stock control is available

 including 'in-house' usage, monitoring what staff sell/use, and which customers purchase certain products.

The software also includes staff security with different levels to suit your individual needs, Platinum has easy management reporting, including all financial and sales figures that you and an accountant would need.

There is no restriction on number of staff, services or products, 

the software will grow with your business

.

Courses and Sunbed minutes can also easily be setup and at any time you can see who has how many minutes or credits available.

This is just an example of some of the features in Platinum, there are many other options and features available, testimonials are below or see the demo movie or download now.

Finally, we help you with easy payment terms and great prices.



Salon Software & Spa Software with matching Point of Sale Hardware
If you would like to enhance your basic system you can add Point of Sale Hardware.



Touch Screens

Receipt Printers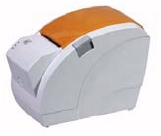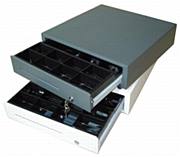 Cash Drawers

Barcode Scanners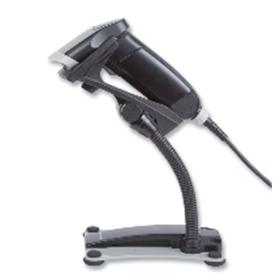 If you 

already have your own computer,


with the above extras you can have a ready-to-go, full salon software system delivered tomorrow, 
for prices see here or talk to us about a full system 

including computer...

.